World of Warcraft Shadowlands is expected by many players. The last expansion Battle for Azeroth was criticized by many, even the developers dropped it in the end. However, with the Shadowlands expansion, we are entering a new phase in the game. World of Warcraft is still one of the biggest games. The game somewhat may have lost their bliss over the last few expansions. Legion offered something exciting in the beginning as well, but towards the end, it started to turn sour as well. Until now, players are very happy with the changes with the Shadowlands and many are hyped up for the game.
More: World of Warcraft Level Squish Explained
Blizzard announced that World of Warcraft: Shadowlands expansion will release on October 27, 2020. This date is sooner than expected for sure. The idea behind this is simple, In November Cyberpunk 2077 will release most probably, if we do not see another delay. Also, the new CoD is expected in November. Most of the players were expecting the Shadowlands release in November but circumstances changed. Especially since the Covid-19 hit, the games got delayed one after another. of course, there are other factors to count in. Shadowlands is going to be the last chance of World of Warcraft and Blizzard does not want to miss it.
We have covered the upcoming changes in the Shadowlands, in our previous videos. The level squish is going to be a good change for many since this will mean that players will be able to level faster as well. Currently, leveling takes too long and too grindy. But this will ensure that most of the players will be able to level their characters faster. New players will have mentors as well, and this was a much-needed change in the game since entering into it is hard. But maybe Blizzard should look into things differently, the monthly subscription method is what's driving the game community smaller.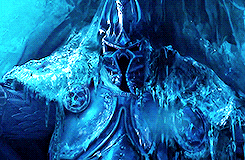 Blizzard needs to consider going to a free-to-play style since many games benefited from it. Elder Scrolls Online is a good example. Players are paying for the expansions only if they want. Yes, there is also a subscription method in Elder Scrolls Online but it is ok if you do not get it. Also, some players, especially in lower populated realms are asking for merging realms with the other ones. This will create more populous realms and it will help with the economy within games. Nobody wants to search for a realm where they can actually have a chance to get WoW tokens. Currently, maybe the biggest chance of World of Warcraft having a chance for the future will be free-to-play and maybe even going to Steam. Steam is offering a broader audience to players, SWTOR did this and they are benefiting from this deal tremendously.